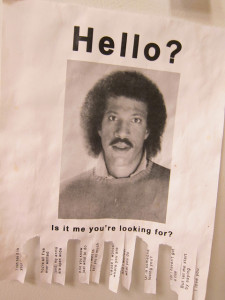 You are free to comment on any article on this site. I use comment moderation, so your comment will not appear immediately. If you have had a previously approved comment, your comment will appear much more rapidly.
I use WP-SpamShield to filter out spam. I used to use Akismet, but it was starting to let too many through which always looked like obvious spam:

Thanks for your marvelous posting! I really enjoyed reading it, you might be a great author.I will make sure to bookmark your blog and may come back someday. I want to encourage that you continue your great writing, have a nice morning!
Those comments get marked as spam, especially when they link to something like a get-rich-quick website (lots of those, often poorly written), a celebrity banter website (lots of those, often with atrocious spelling), or one that sells Viagra for dogs (haven't seen that yet, but it can't be much longer). Notice that the person above said nothing about how useful they found the post, reference nothing in the actual post, ask further questions, or talk about how they will use the information in the post. It's all ego-massage, hoping I'll be so stroked that I'll be happy to approve their comment.
Here's the thing: they're only adding a comment for the backlink: they think that the more links they have to their site, the higher they'll rise in the search rankings. But WordPress automatically adds a `rel=nofollow` attribute to all links, which tells search engines like Google to ignore all these links for ranking purposes, meaning that I could have a million links to their site here and it wouldn't do one bit of good for their search rankings. (MediaWiki does this too.) Aren't spammers silly?
Why is Lionel Ritchie here? Because he makes good music. That's why.
Support This Site
I don't run ads on this site, so if you found this post useful or enjoyable, please support this site by sharing this post on your favorite social media by using the buttons above. If you would like to contribute to the server costs, you can also contribute via PayPal at paypal.me/kjodle. I appreciate your support.
Published on: 3 September 2014
Lasted edited on: 20 May 2018