Posts contained in the "
Local

" category:

Most of the software I talk about exists out there in server land, but some of it sits right there on your desktop. I'll talk about them here.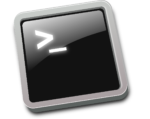 How to add aliases to your terminal to save time and keystrokes with your most used commands.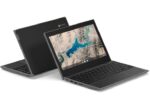 So…I bought a Chromebook. I've wanted one for some time actually, because they are small and lightweight, the batteries last forever, and unlike the laptop I do all of my development on, I won't install any extra stuff, so I can use it to focus just on writing. Because this is basically a glorified typewriter …read more…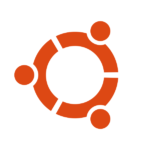 Unlike some operating systems (*cough* "Windows" *cough*), Ubuntu is pretty good about letting you know that updates are available, and how large they are. If updates are available, a convenient window pops up just after you log in that provides this information to you. However, there are times when you don't want to update just …read more…
For reasons that are too complicated to get into here, I have recently upgraded an old laptop to Ubuntu 14.04. It is fun, exciting, and just a little bit scary. This series of posts will document my adventure with Ubuntu, both to encourage others to take the leap, and to track my learning curve. This experiment is …read more…
One of the things I enjoyed about the Macintosh OS was that you could print the contents of a folder.* This was handy when I was editing a series of images or uploading files to a web site. Unfortunately, Windows doesn't have an obvious way of doing this. However, you can do it easily via …read more…
In an earlier post on creating child themes for WordPress, I said that if you had already made changes to your theme, you could use a program like WinMerge to find the differences between a clean copy of your theme and the copy you've been editing. The time has come to show just how that …read more…
You really should charge your portable devices every night. This is especially important with smart phones and tablets, that wear out their batteries faster than ordinary mobile phones. Of course, there are days when I forget to do this. On those days, my iGo portable charger is invaluable. I keep it out my keychain and …read more…
I'm online a lot: there are probably two dozen or so websites that I read regularly; another fifty or so that I read intermittently, and several hundred that I keep an eye on. Yes, you read that correctly: several hundred. Of course, I don't have the time or energy to go through each one every …read more…
One of the nice things about using Firefox as a web browser is that it is extensible—you can add things to it that help you do things you otherwise couldn't. Firefox calls these add-ons. To get to them, go to your "Tools" menu and select "Add-ons": Or, as the picture suggests, you can also press …read more…
In my first spreadsheet tutorial, I described how I wanted to take this information from iTunes: and calculate the average song length. If you read that tutorial, you know that the average length of each item in my iTunes library (including podcasts) turned out to be 246.9675647 seconds. In this tutorial, we'll find out how …read more…